Skyworks Archive is now Skyworks Stock – welcome!
We've changed a lot in the last few months and it's great to welcome you to our new home!  We have redesigned our site, delivery, licensing and pricing – now with twice as many clips as before, the same awesome quality, but lower pricing and Skyworks Royalty Free licensing. All clips can be ordered and delivered online 24/7 and we have even upgraded our search system to make it even slicker using Solr technology. Just enter your search in the box below and find the footage you need – fast.
A World of Aerial Stock Footage
Whether for a feature film or a website, Skyworks aerial stock footage can help you tell your story in the best way possible.
The Skyworks Archive contains over 120,000 high quality aerial HD clips from 4 continents – covering special places, beautiful landscapes and a world of natural and man-made phenomena. All our stock footage is filmed by us, always using the highest technical and editorial standards.
You can search using our text and unique mapping tools, and licensing is simple, instant and online. We also offer a bespoke service, if you want your clips made to order, or just want to discuss your footage needs with our archive staff.
As programme-makers ourselves, we are proud to have one of the best aerial stock footage collections in the world – and to be chosen by many of the world's most prestigious broadcasters to supply their footage needs. We hope that our content can help you tell your story.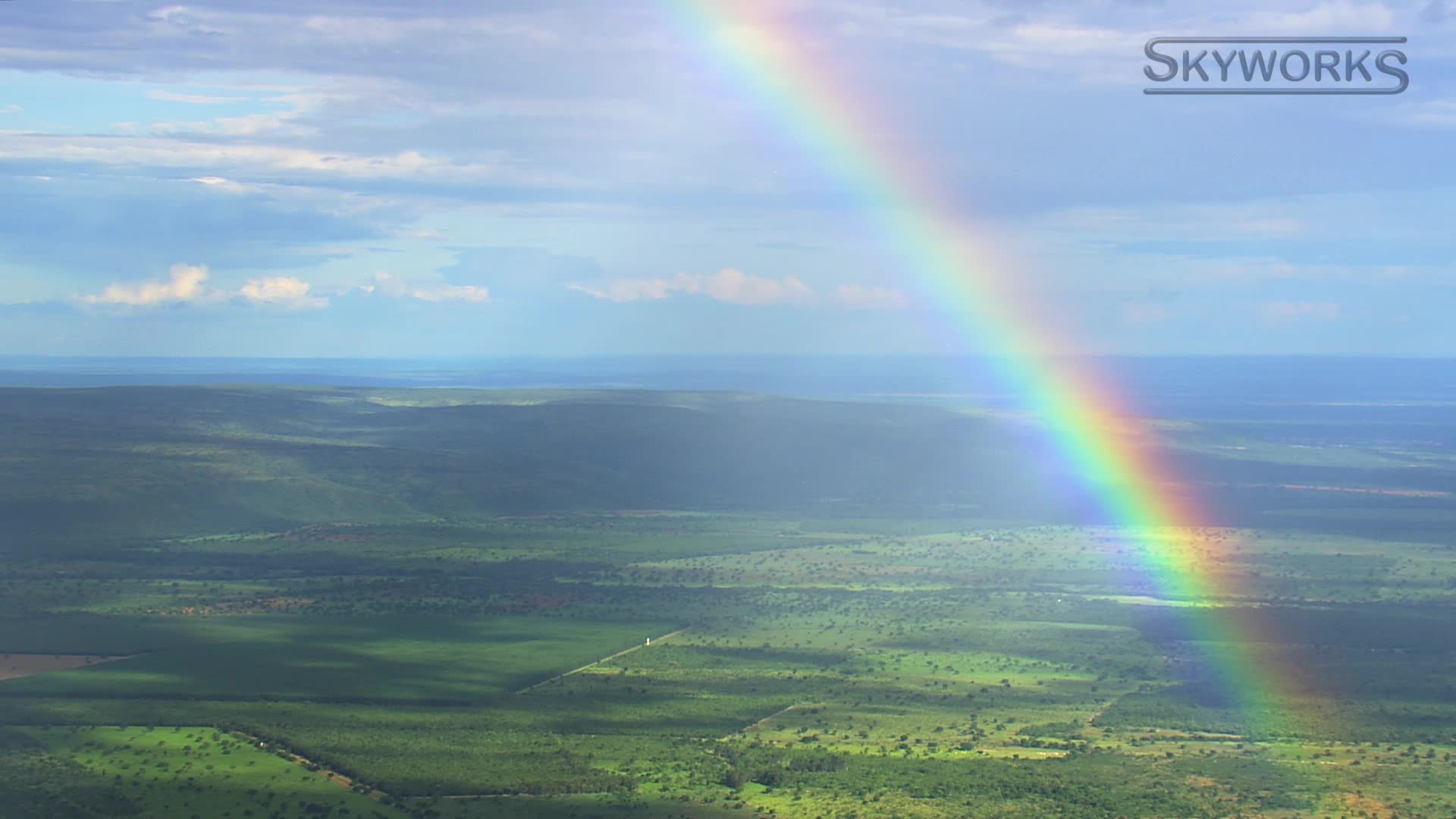 A New Deal for Content-Makers
Our online aerial stock footage licensing has been DRAMATICALLY simplified. All our clips (over 120,000 and counting) are now individually priced. This clip price covers usage in all your projects, territories and available formats – for all time (see licence terms for full details). You will never have to pay Skyworks any further usage rights for our stock footage.
What's more, we have automated our supply system, so you can download your clips online, whenever you need them.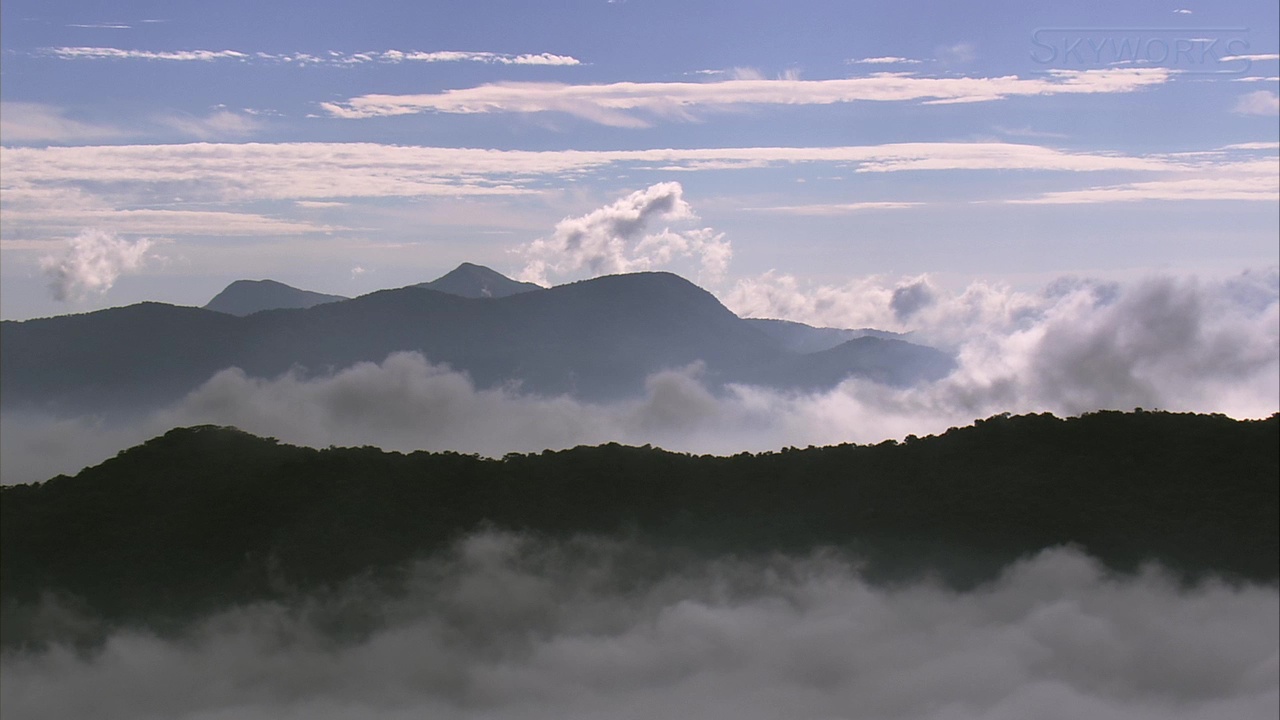 Bespoke? 4K?
If you want ungraded stock footage, special edits, 4k remastering … or pretty much anything that isn't 'one size fits all', then our bespoke service is for you. We can research your needs, get you test materials and prepare your order directly from our 1st gen masters in any format you need. Saving you time and providing the ultimate quality in aerial stock footage.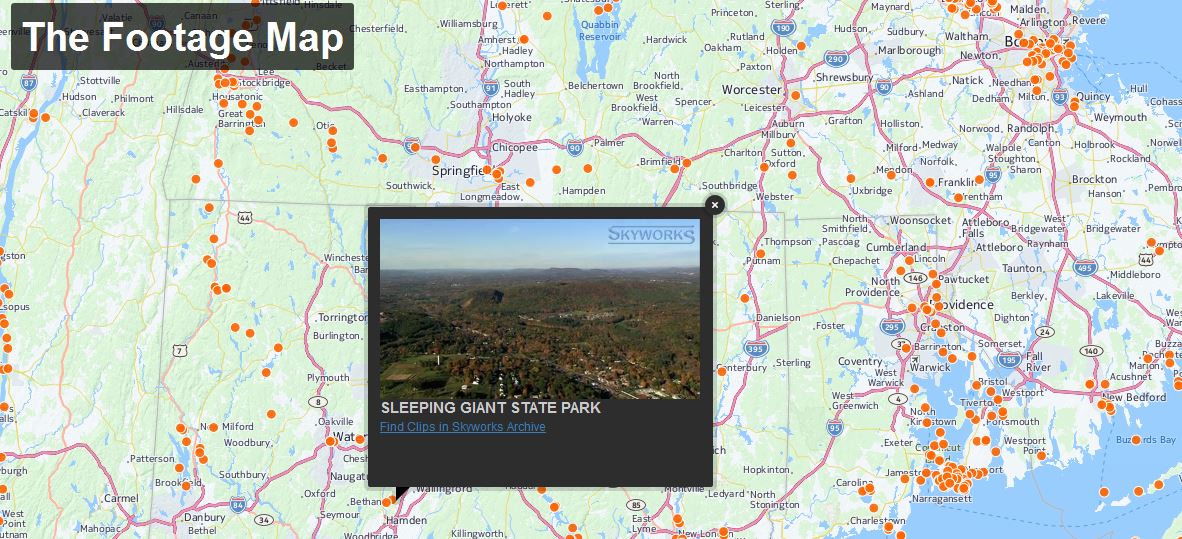 Skyworks' Footage Map allows you to search for our aerial stock footage by map and text. Over 12,000 locations are represented by short videos made from our material – just click through to see all the clips from that location. You can also add a text search term, so for instance, you could see all the castles we have filmed in Germany. As all Skyworks footage is geocoded, this facility is unique to our archive.